Categories:
Other Brands
Look! Another Square WOC has just dropped from heaven. It's a newer version from the Cruise 2018 Collection. We love new styles, but now there are too many too choose. Since the first-launch, you now have the Classic Square WOC, the Reissue 2.55 Square WOC, the Statement Chevron Square WOC, the Archi Chic Square WOC and you need to deal with this fresh Chanel Grained Calfskin Square WOC. Which one are you going to take home?
The Design
As you already might know, the Square WOC is the new sibling of the Rectangle WOC (the original WOC). This bag is not bigger than the original WOC, but it's just different in shape, size and interior.
The Grained Calfskin Square WOC is designed with flat-quilted flap but refined with smooth leather body. It comes with a long woven chain leather strap for shoulder carry or cross body carry. The center is what's most interesting because it's crafted with the new CC logo. The CC logo is made in gold hardware, but upper part is wrapped with thin multicolor threads.
What's more? This handbag is made from grained calfskin. This leather is durable but also impeccable and smooth. It's easier to maintain than lambskin, but not as hard as the caviar.
The Interior
We've already covered extensively on how the inside of the Grained Calfskin Square WOC looks. Check out Chanel Classic Square WOC Interior for more detail.
The interior of this WOC is somewhat different than the original WOC. But inside there is space for your iPhone 7+ and there is also a zip pocket, central pocket and card slots.
The Prices And Sizes
Style code A84411, measuring 5.7' x 6.7' x 2.4' inches, priced at $2275 USD, $3200 CAD, €2300 EUR, £2130 GBP, $3860 SGD, $20000 HKD, $3570 AUD, ¥305640 JPY via Chanel boutiques.
comnum(0) tbcount(0) tbcount(315)
Categories:
Other Brands
Ashley Graham graces the February 2018 cover of Madame Germany. Lensed by Riccardo Vimercati, the brunette gets her closeup showing off a red manicure and wearing Marina Rinaldi. For the accompanying spread, Ashley poses in boss looks for the fashion editorial. Stylist Konstantin Spachisdresses the curvy model in designs from the likes of Bulgari, Giorgio Armani and Cartier.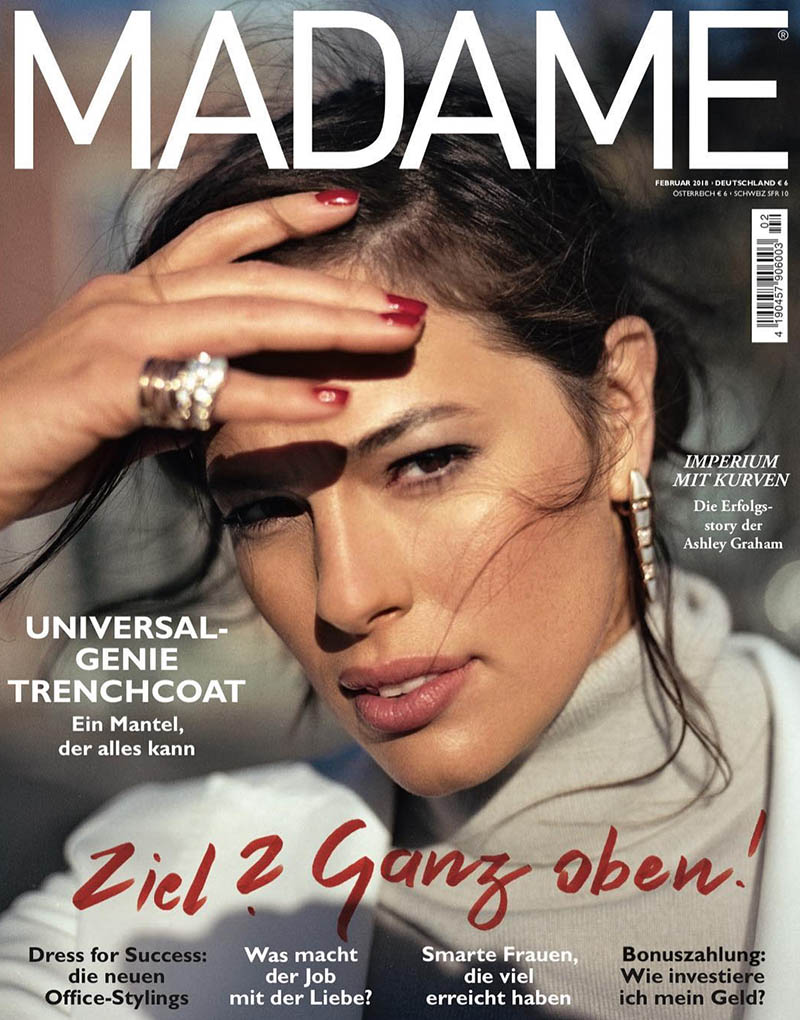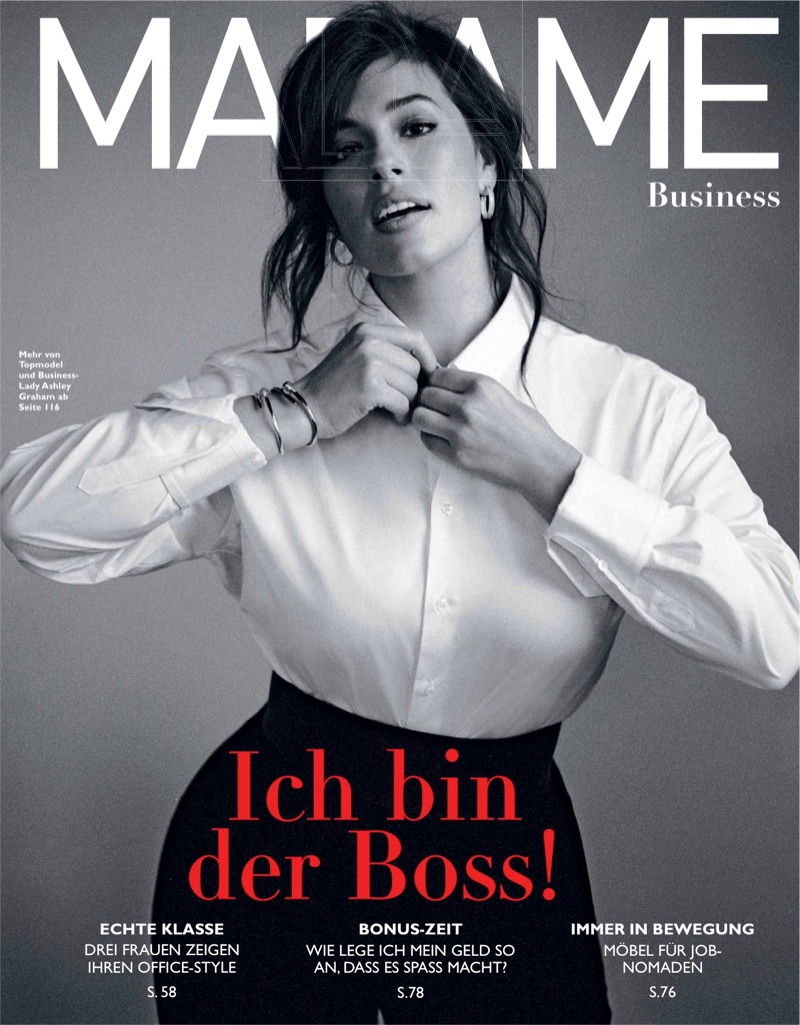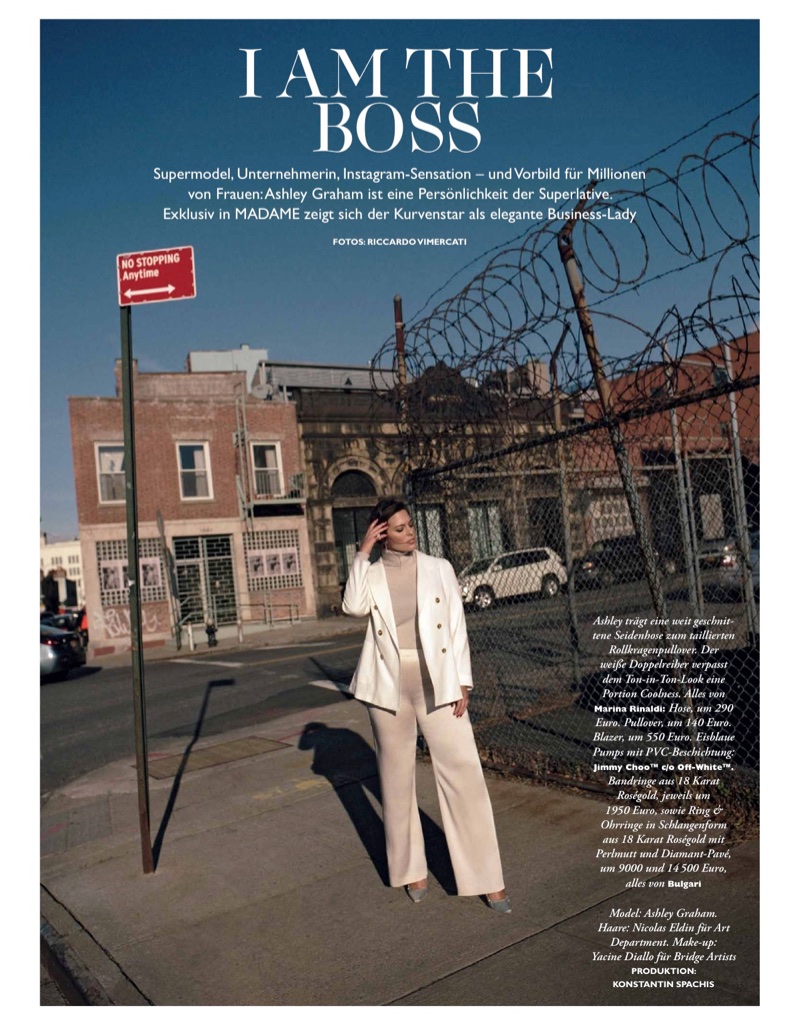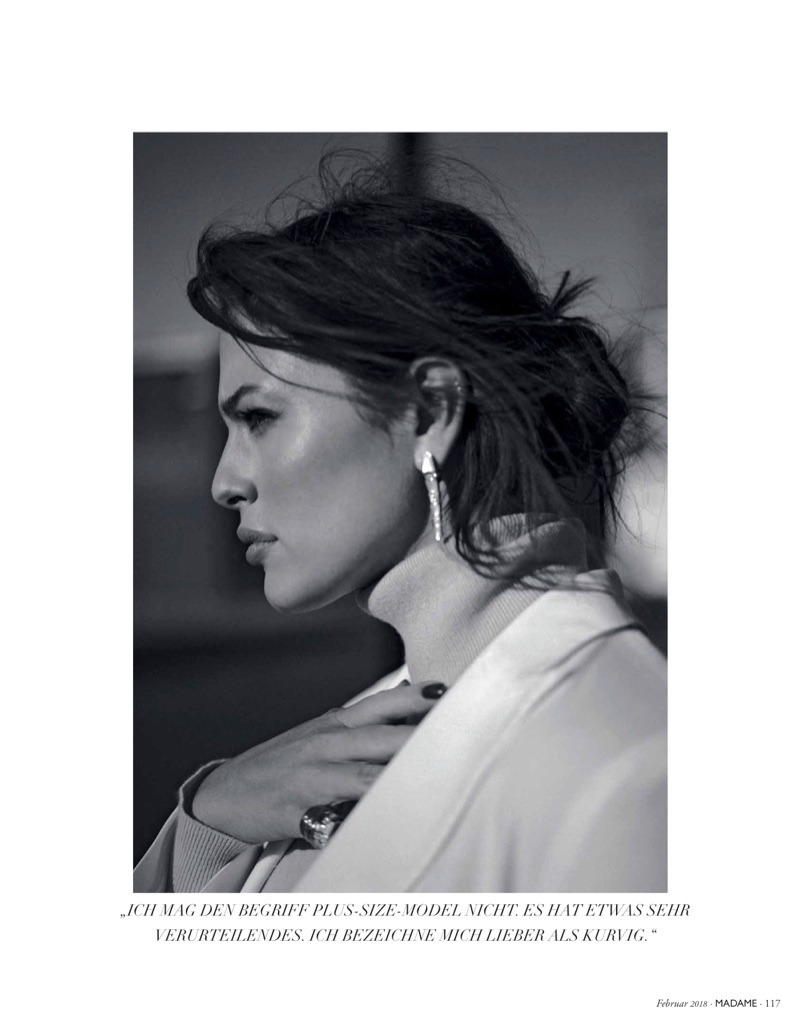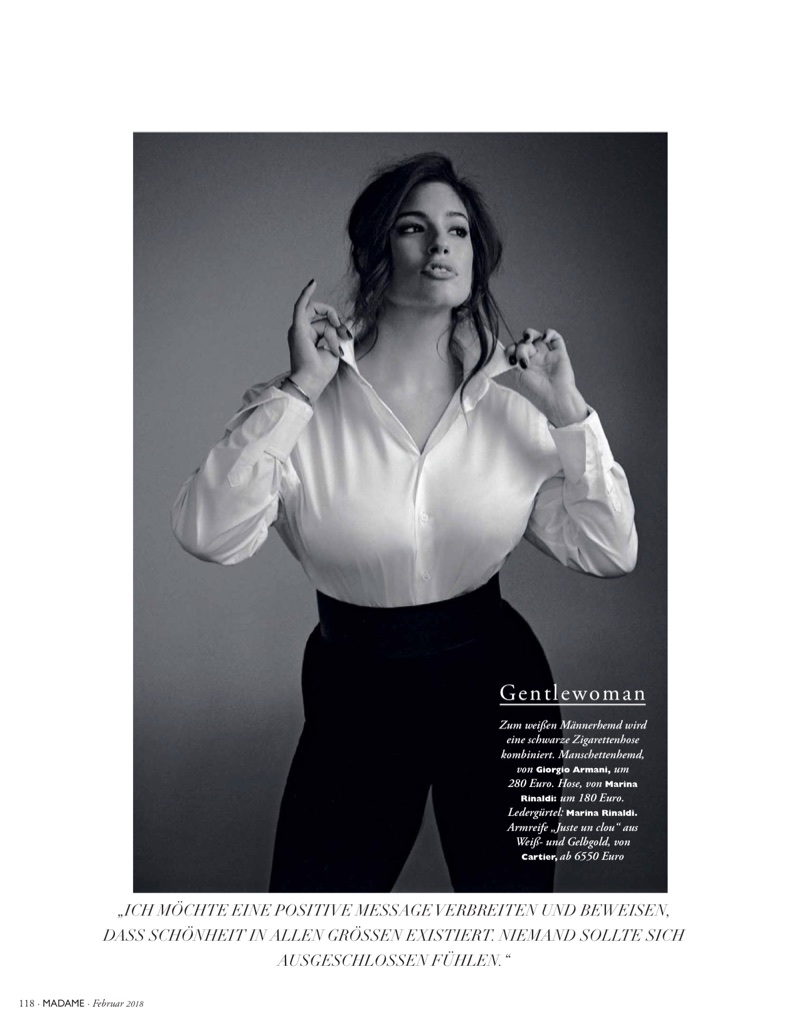 comnum(0) tbcount(0) tbcount(330)
Categories:
Other Brands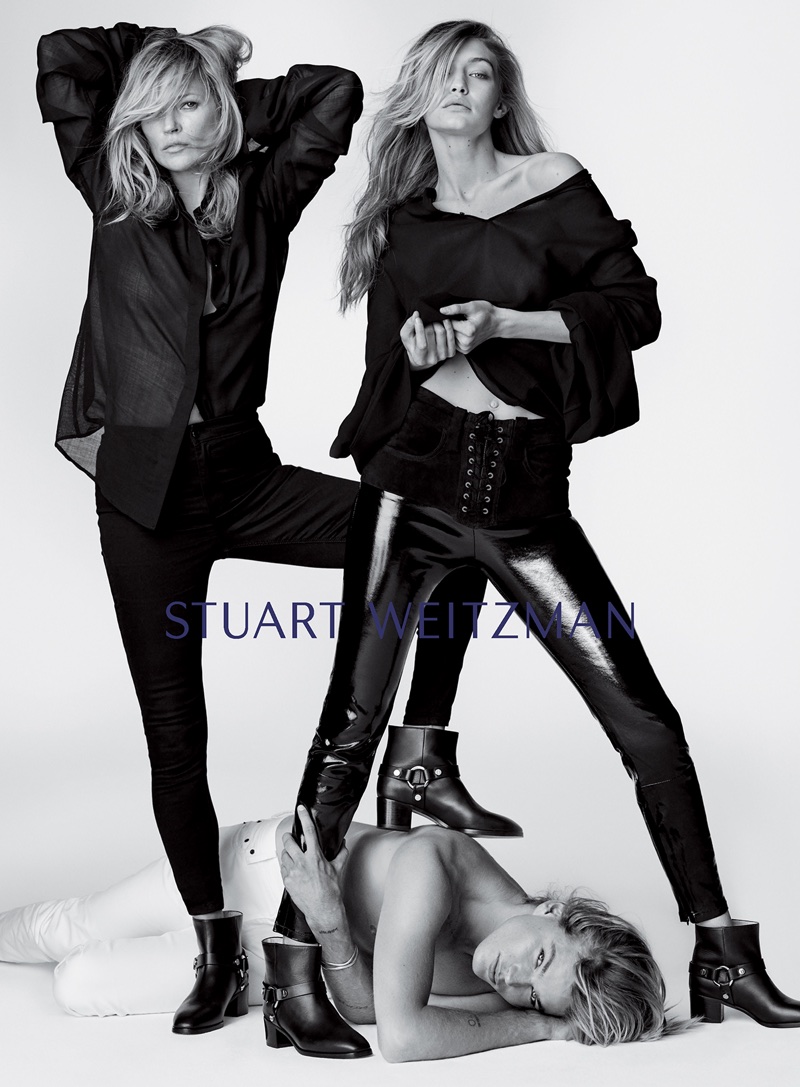 Kate Moss, Gigi Hadid and Jordan Barrett star in Stuart Weitzman's spring-summer 2018 campaign
Supermodels Kate Moss and Gigi Hadid pose together for the first time ever in Stuart Weitzman's spring-summer 2018 campaign. Captured in black and white, the blonde duo models for the lens of Mario Testino. Male model Jordan Barrett goes shirtless in one of the shots. The new advertisements spotlight sandal and boot styles like the 'EXPERT', 'IRISES' and 'FRINGENUDIS'. In addition to the print campaign, Kate and Gigi also participate in a Q&A with the short film featured below.
Related: Gigi Hadid Leads Valentino's Dreamy Spring 2018 Campaign
CAMPAIGN: KATE MOSS & GIGI HADID FOR STUART WEITZMAN SPRING/SUMMER 2018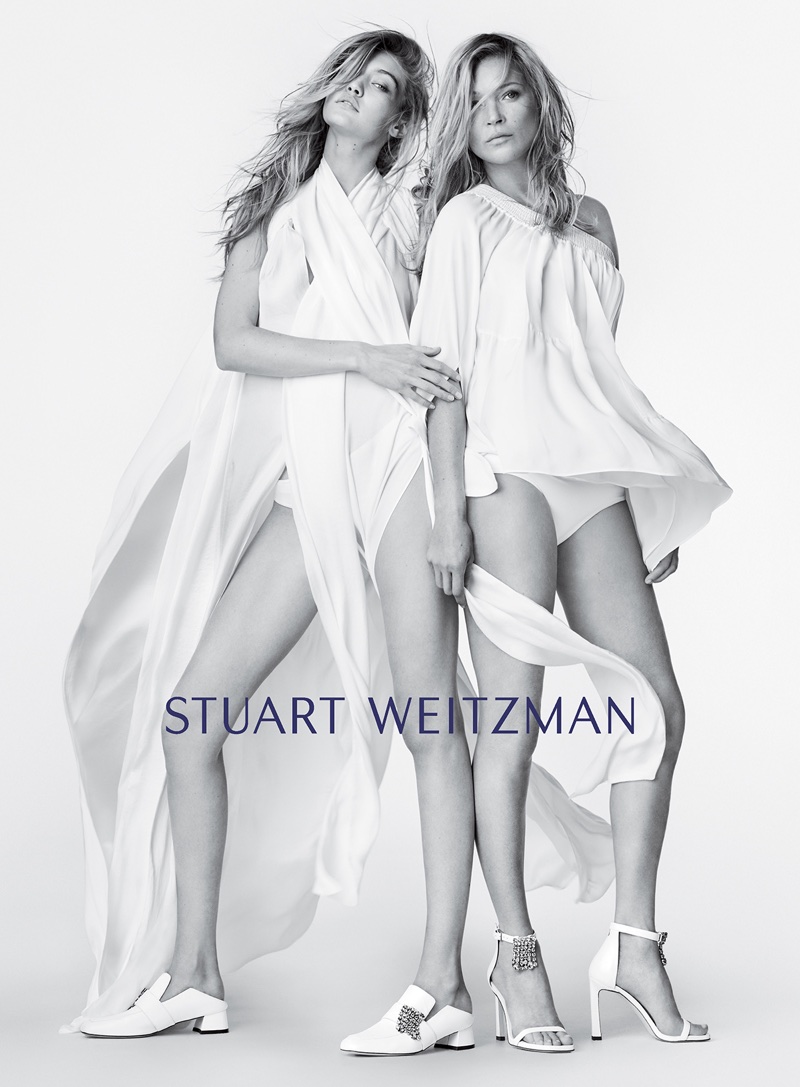 Stuart Weitzman taps Gigi Hadid and Kate Moss for spring-summer 2018 campaign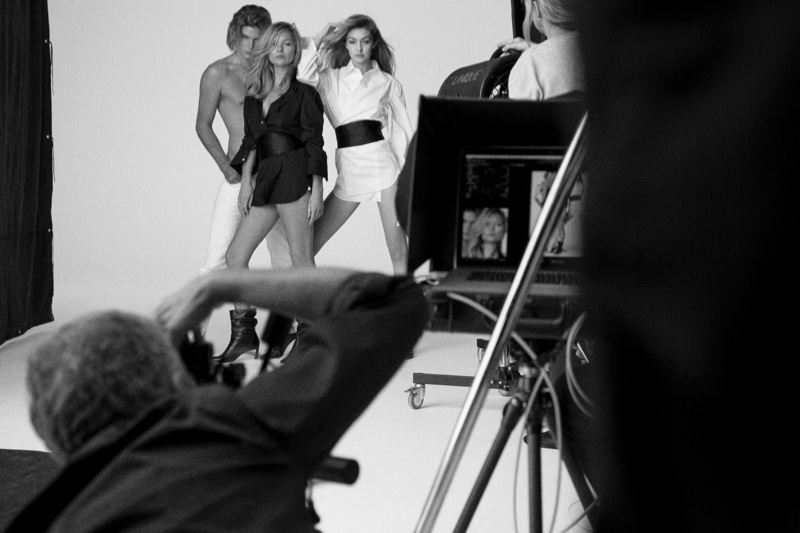 BEHIND THE SCENES: Jordan Barrett, Kate Moss and Gigi Hadid for Stuart Weitzman spring-summer 2018
comnum(0) tbcount(0) tbcount(314)
Categories:
Other Brands
Because Celine is all about minimalism, you will be very surprised to see the Alphabet Large Zipped Multifunction Wallet for the Spring 2018 Collection. And even tough there are some excitement built on the design, the overall look still feels calm, relaxing and neutral. And this is just another proof of how Celine can create sophisticated items while staying true to its core principles: 'minimalism and simplicity'.
The Design
The Zipped Multifunction Wallet is not a new accessory as they are also basic color versions available. However, the Alphabet design on this wallet is new.
It's called the Alphabet Wallet, but if you look closer on the design, you will be able to connect he letters and read: 'CELINE'. So the letters are actually the house's name.
The body of this wallet is made in solid color. You can get either it in smooth calfskin or in metallic calfskin. Just like the original version, the house's logo is crafted in the center top in small lettering. So what do you think?
The Interior
The inside of this wallet is actually where you should start looking. It's named Multifunction for a reason. This wallet has everything you need; 2 gusset compartments and 1 zipped pocket, 2 flat pockets and 12 credit card slots.
The Prices And Sizes
Measuring 7' x 4' inches, priced at $750 USD, €500 euro, £460 GBP, $950 SGD, $5800 HKD, $930 AUD, ¥5400 CNY, ¥80000 JPY via Celine boutiques.
More Images And Colors
comnum(0) tbcount(0) tbcount(305)
Categories:
Other Brands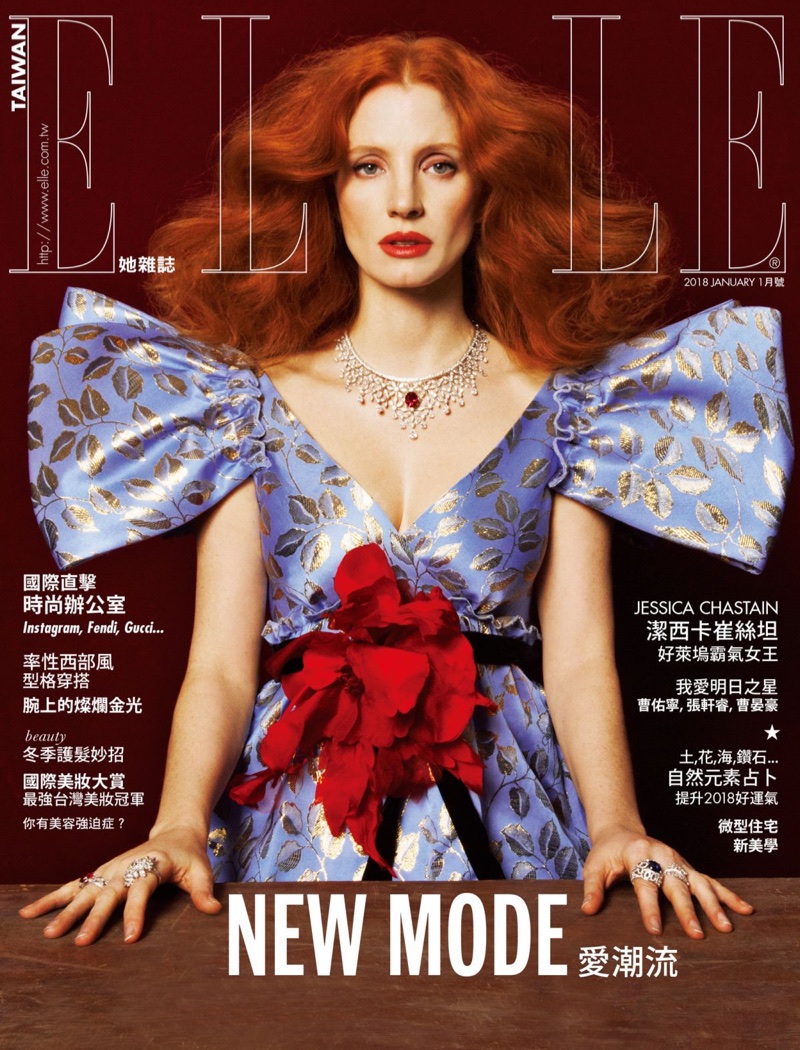 Jessica Chastain on ELLE Taiwan January 2018 Cover
Jessica Chastain graces the January 2018 cover of ELLE Taiwan. Photographed by Zhong Lin, the actress poses in a brocade dress from Gucci with jewelry from Piaget. Inside the magazine, Jessica poses in elegant dresses and gowns for the fashion shoot. Styled by Kate Chen, the movie star impresses while wearing the designs of Louis Vuitton, Givenchy and more.
Related: Jessica Chastain Embraces Ladylike Styles for Citizen K
COVER SHOOT: JESSICA CHASTAIN FOR ELLE TAIWAN JANUARY 2018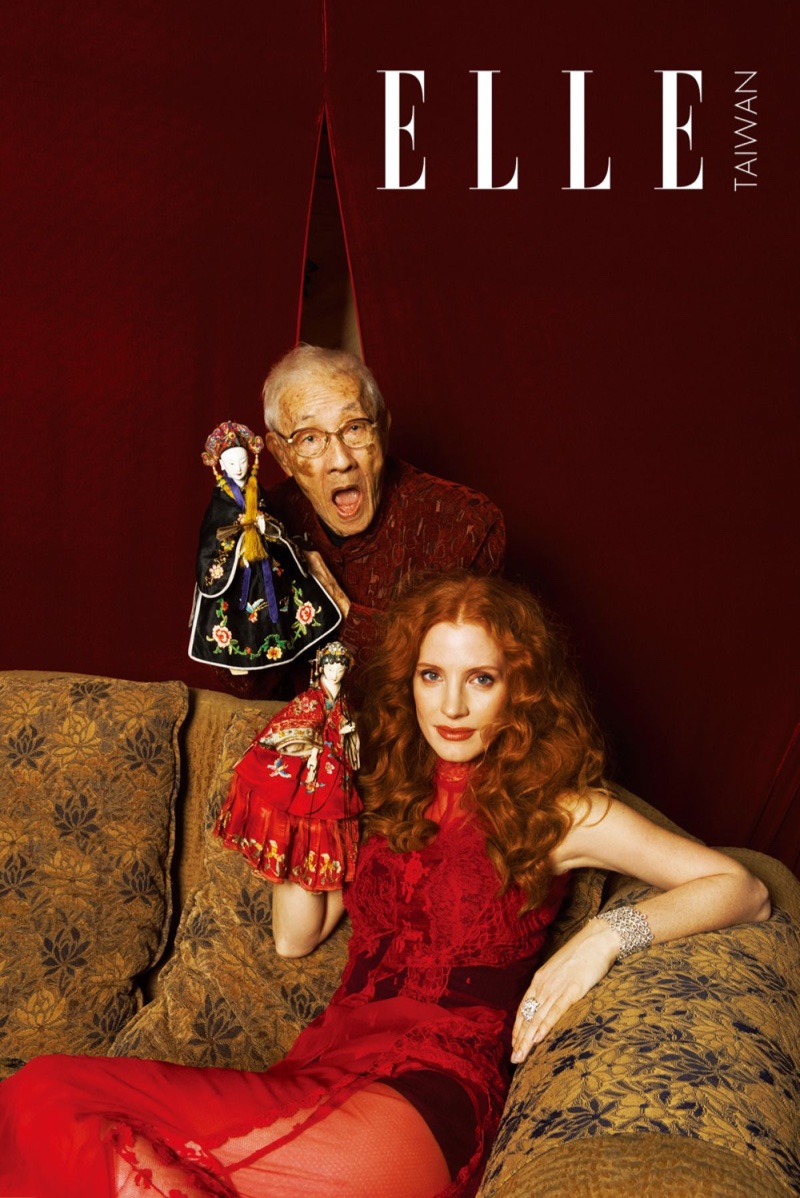 Actress Jessica Chastain poses in Givenchy dress with Piaget jewelry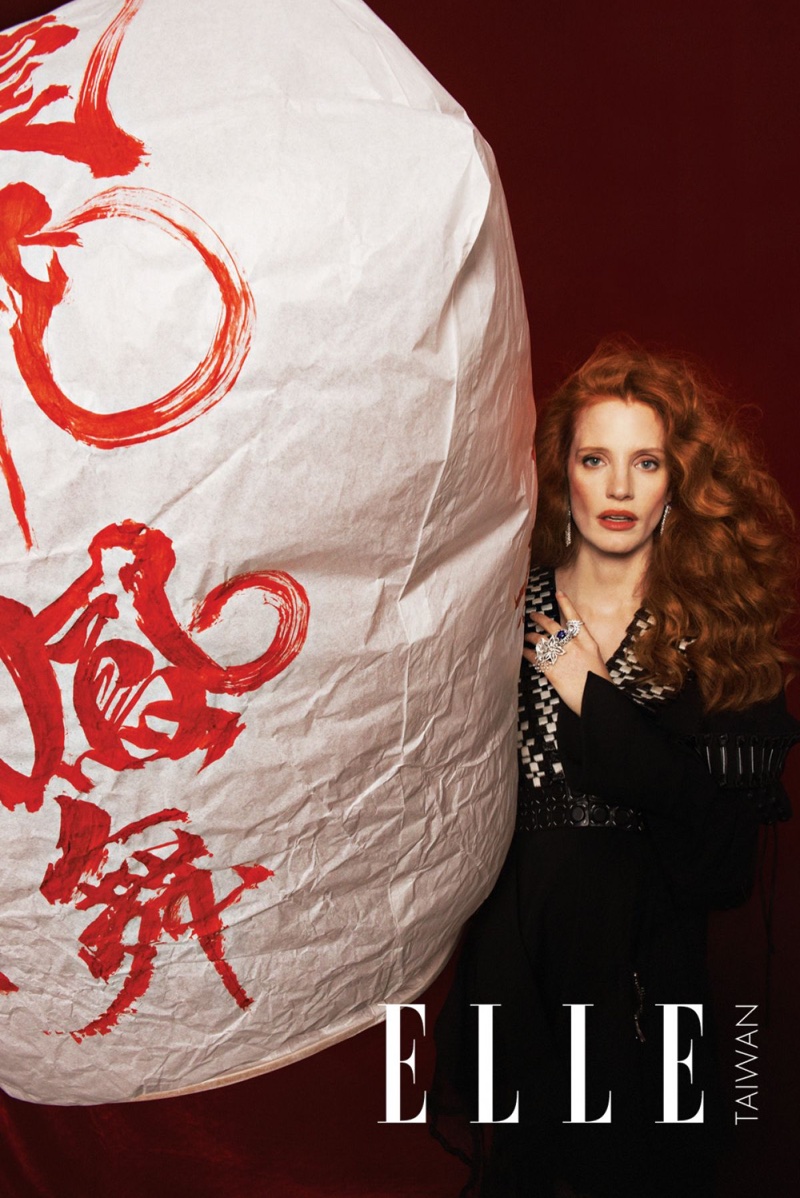 Striking a pose, Jessica Chastain wears Louis Vuitton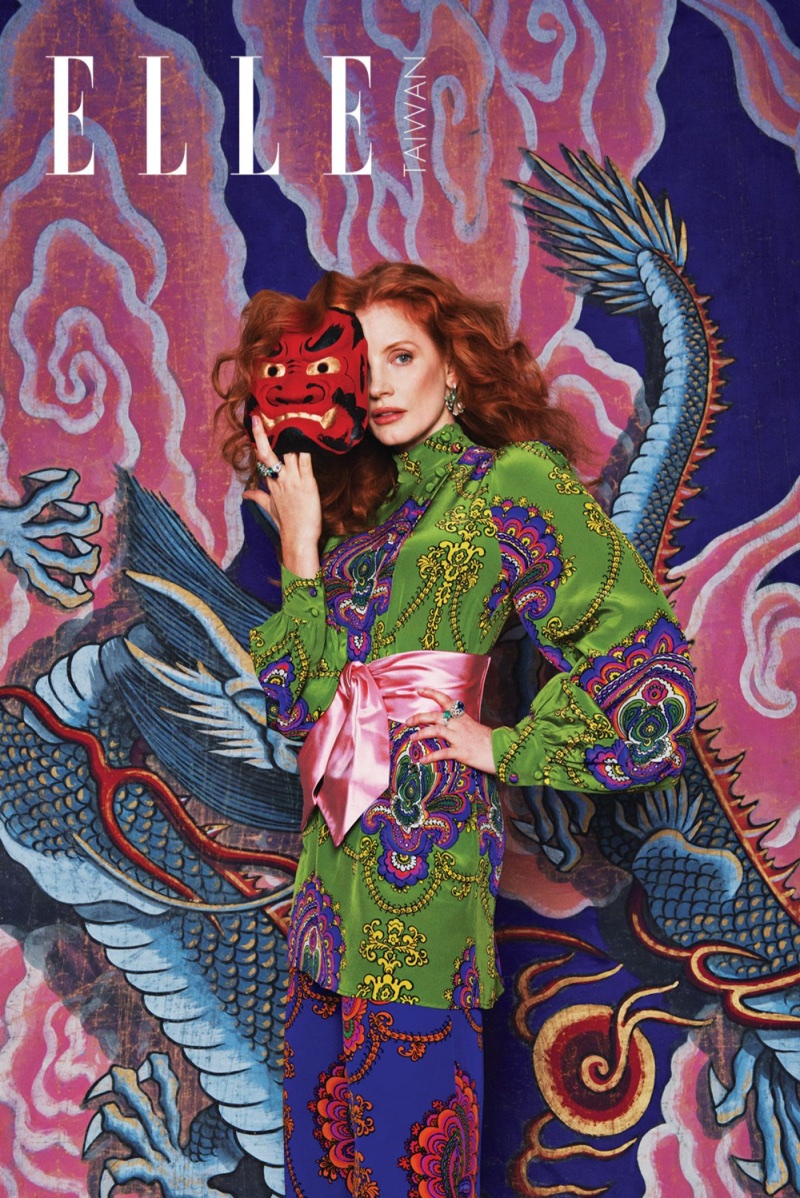 Actress Jessica Chastain wears Gucci blouse, belt and pants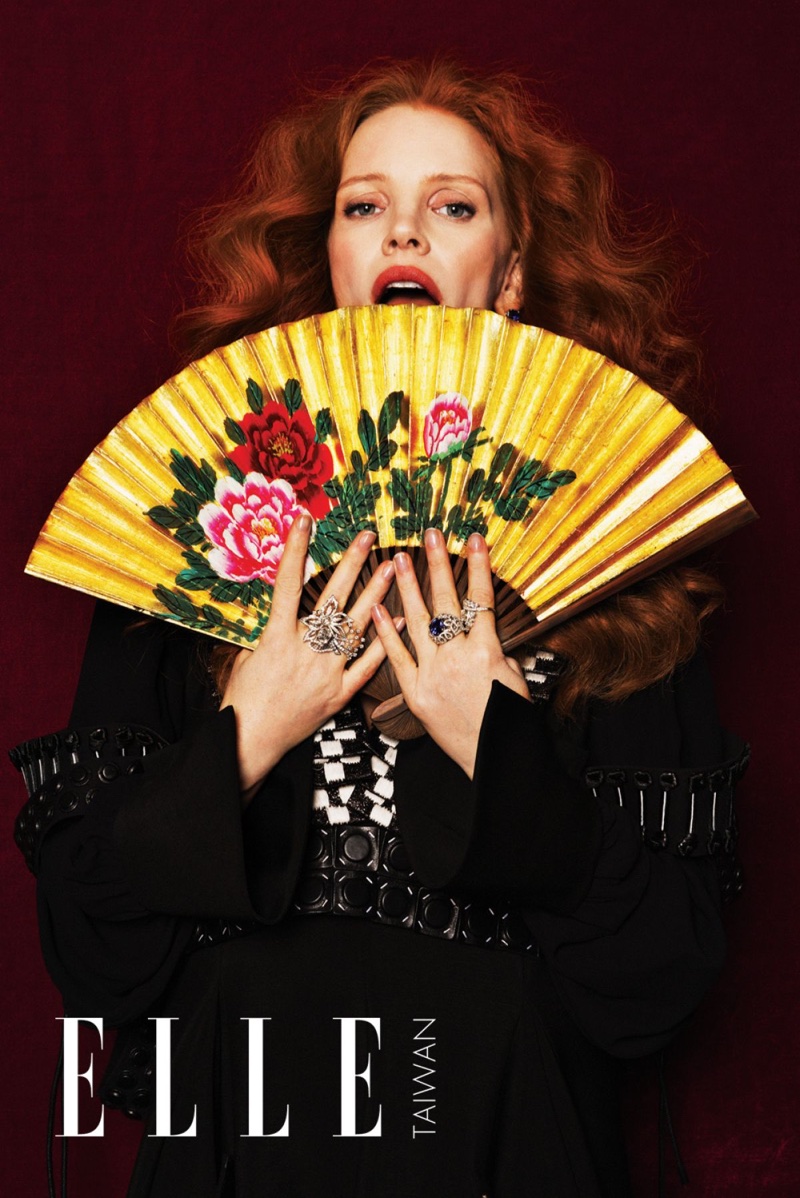 Posing with a printed fan, Jessica Chastain looks fashion forward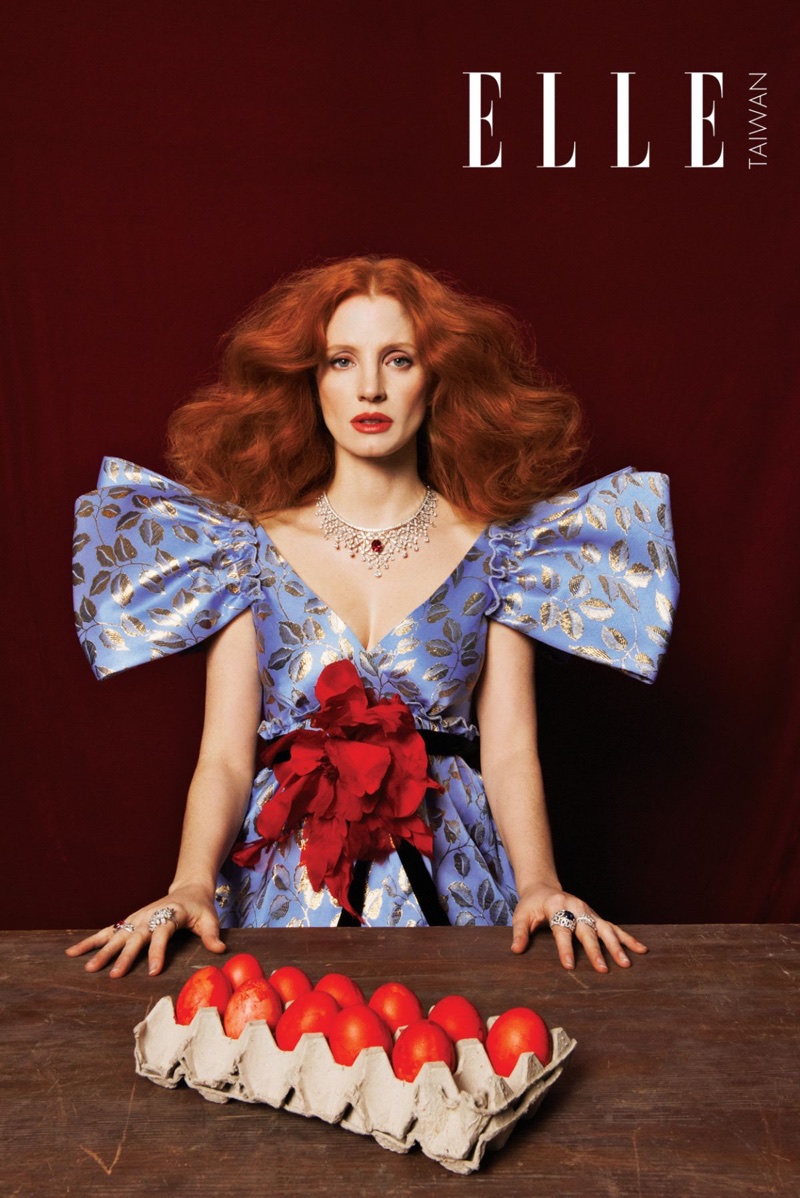 Actress Jessica Chastain poses in embroidered Gucci dress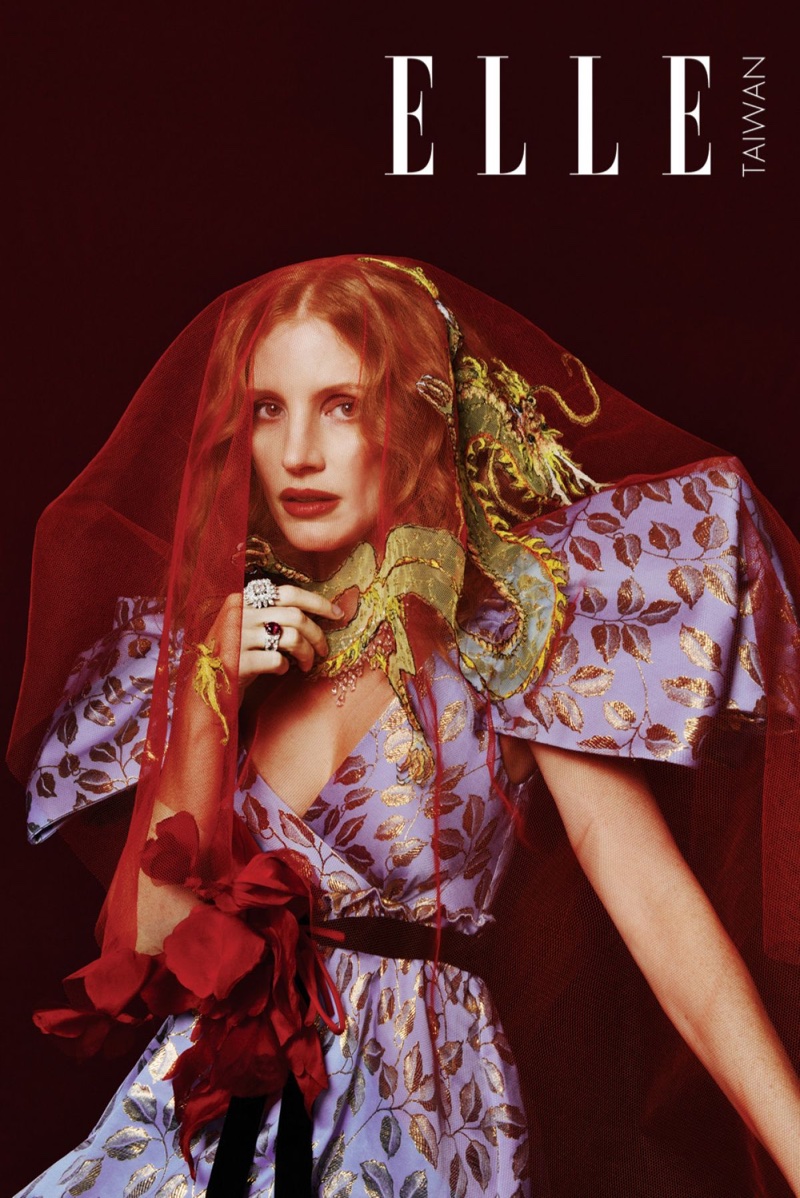 Covered in red veil, Jessica Chastain wears Gucci gown
comnum(0) tbcount(0) tbcount(315)
Categories:
Other Brands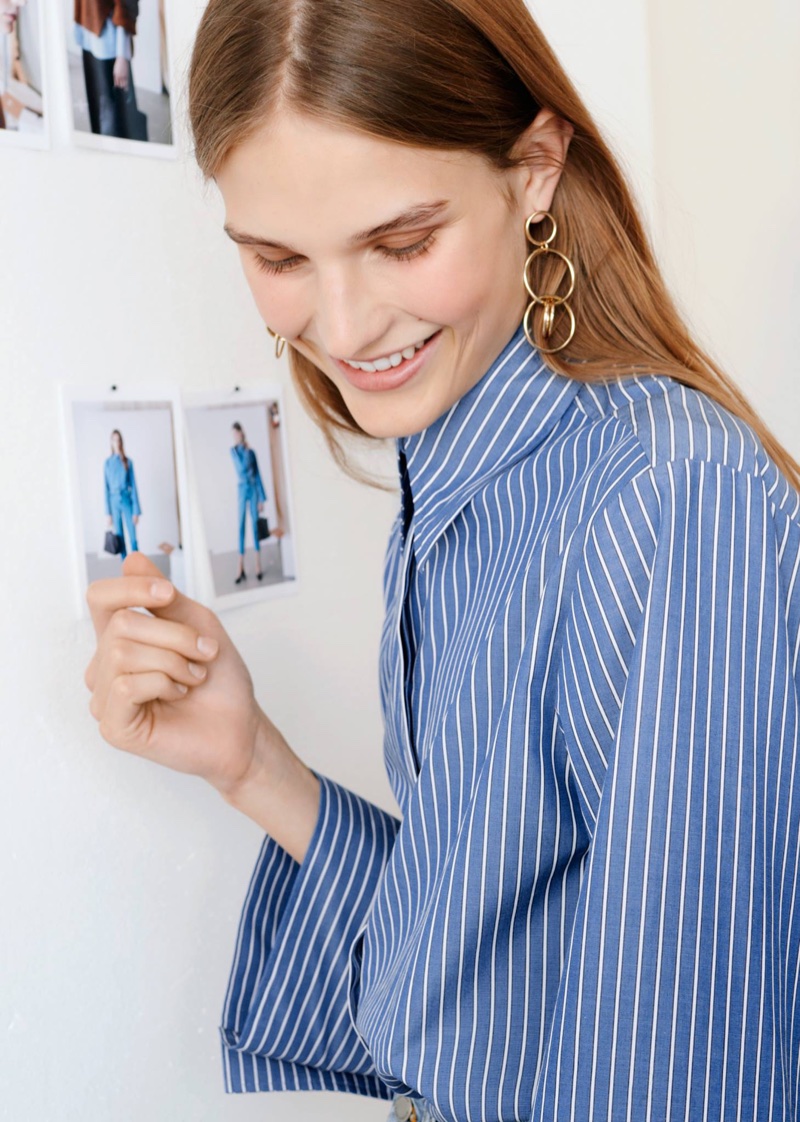 & Other Stories Origami Cuff Buttondown and Multi-Circle Link Earrings
Kick off the New Year by upgrading your basics to get ready for spring 2018. Fashion brand & Other Stories focuses on the essentials with a lookbook called, 'Everyday Heroes'. The fashion shoot spotlights knit sweaters, crisp blouses and jeans. Paired with statement heels and bags, these pieces will stand out in your new season wardrobe.
Related: & Other Stories Launches Winter Sale
& OTHER STORIES 'EVERYDAY HEROES' SPRING 2018 LOOKBOOK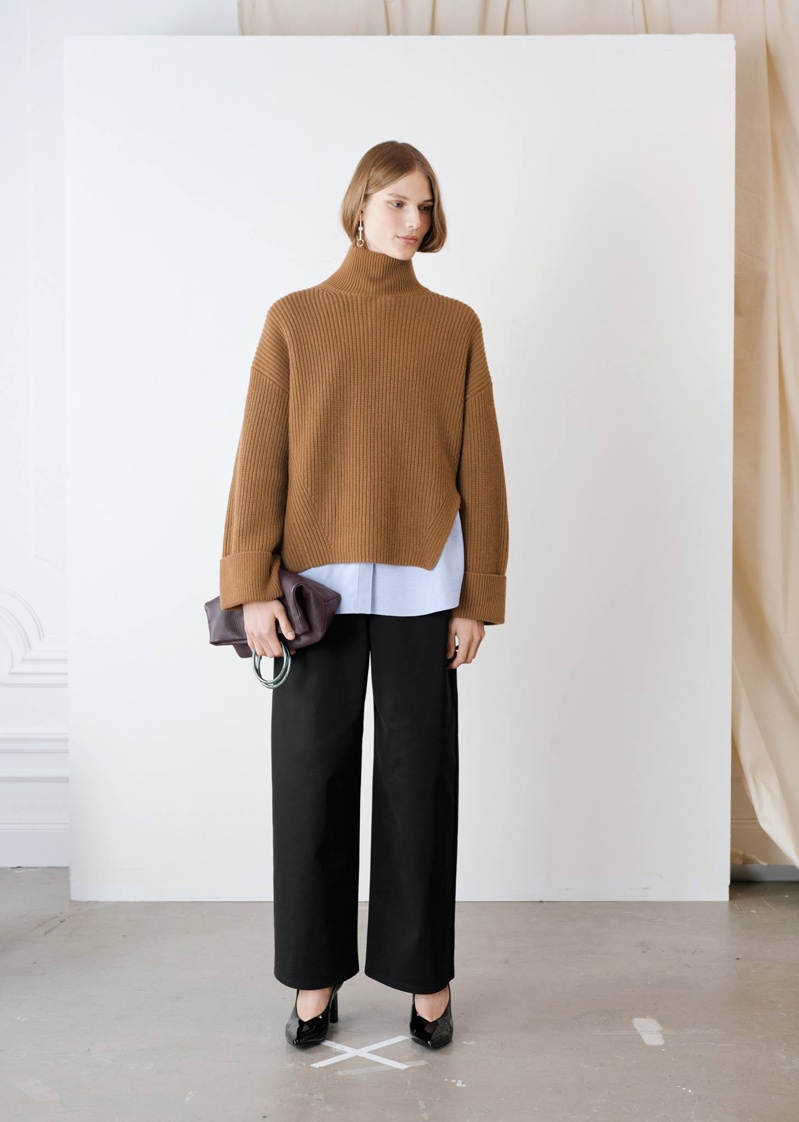 & Other Stories Oversized Side-Slit Turtleneck, Oversized Button Down Shirt, Ring Fold-Over Clutch, Patent Leather Pumps and Asymmetric Pearl Earrings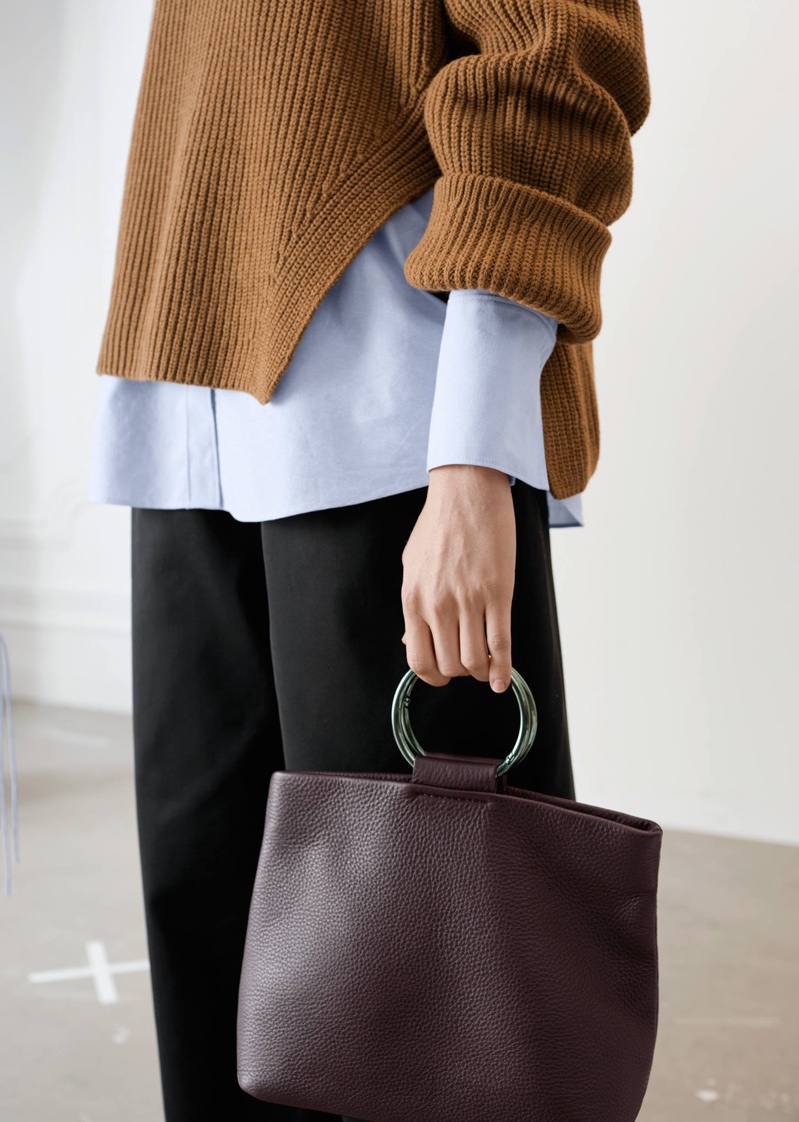 & Other Stories Oversized Side-Slit Turtleneck, Oversized Button Down Shirt and Ring Fold-Over Clutch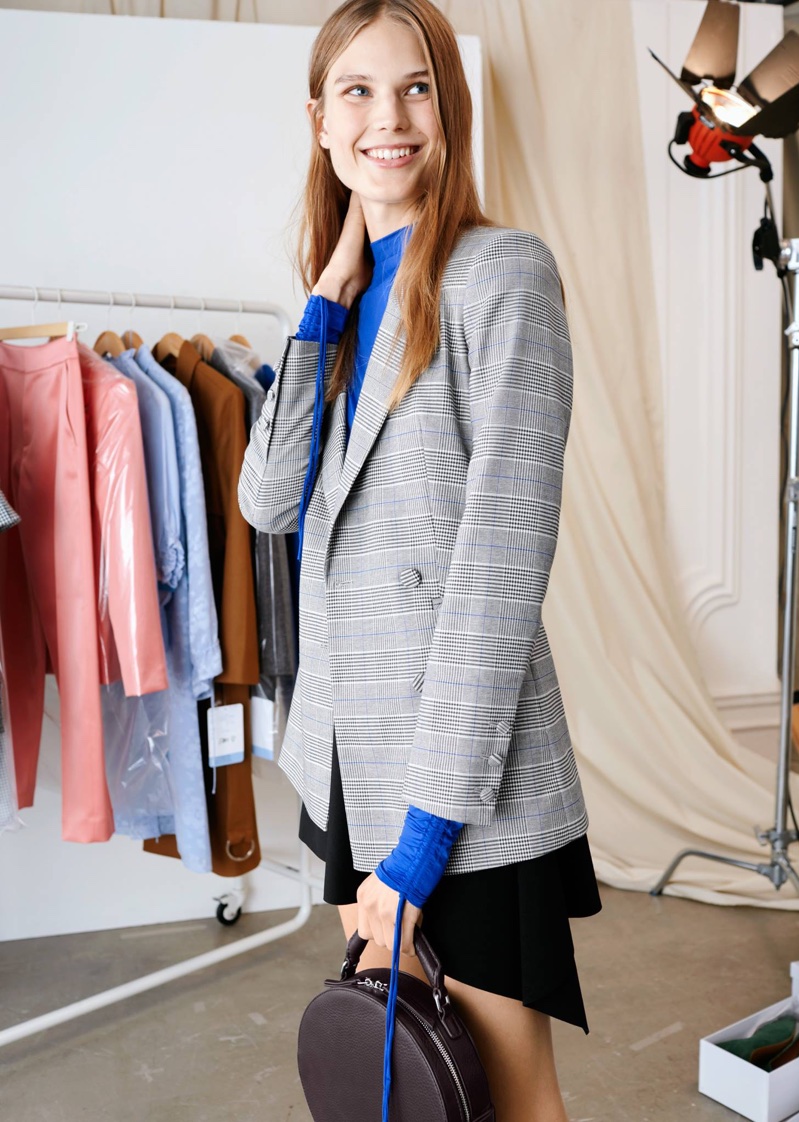 & Other Stories Oversized Double Breasted Blazer, Drawstring Sleeve Top and Round Leather Crossover Bag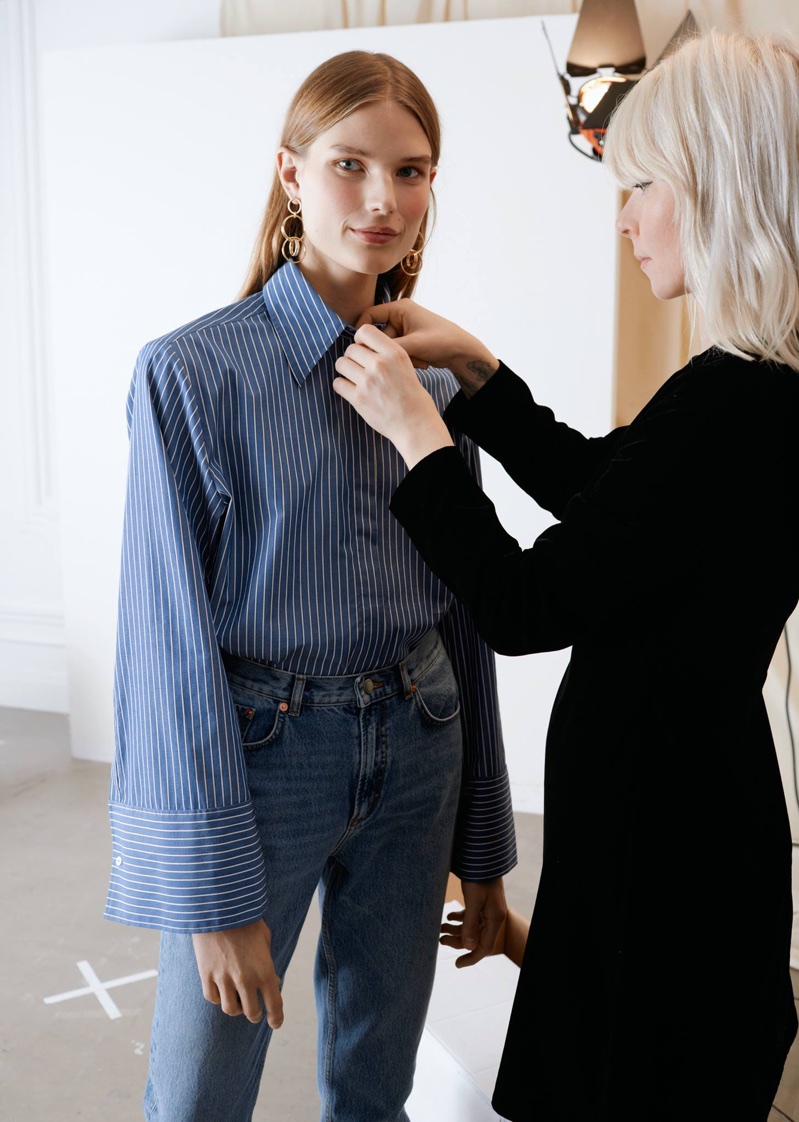 & Other Stories Origami Cuff Buttondown, Multi-Circle Link Earrings and Mom Jeans
Categories

New Posts

Hot Posts