Categories:
Other Brands
A beautiful wallet or purse, new from Celine for the Summer 2018 Collection. It's called the Celine Multifunction Purse and its practical in the in- and outside.The design of the purse is mixed with feminine appeal, but also with clean and streamlined look. It's a more sophisticated version than the other Multifunctional Wallet that Celine has built in the past. And it's definitely worth taking a look.
The Design
The front makes anyone think it's a small ordinary wallet, but it's actually crafted from smooth lambskin leather, beautified with simple Celine logo on the bottom. The real beauty is the snap button and clasp closure on the top. It features a nice gold metal clasp for the ultimate chic'ness. This purse can be carried as an evening item as well; it's just too beautiful to keep it hidden inside your wallet, right?
The wallet comes with a plastic bag as seen on the runway show. So there is actually a style to it. The wallet is really pretty, but what's more important is the interior. So let's dive into that.
The Interior
So there few useful compartment that you want to be aware of (which is also why this wallet is one of the most practical out there). First there is a coin compartment, but of course it can be used for anything you like. Then there is also a note pocket, 3 flat pockets and 8 card slots. The interior lining is calfskin.
The Prices And Sizes
Measuring 5' x 4' inches, priced at $1000 USD, €680 EUR, £630 GBP, $1300 SGD, $7900 HKD, $1250 AUD, ¥110000 JPY, 7400 CNY via Celine boutiques.
More Images And Colors
comnum(0) tbcount(0) tbcount(106)
Categories:
Other Brands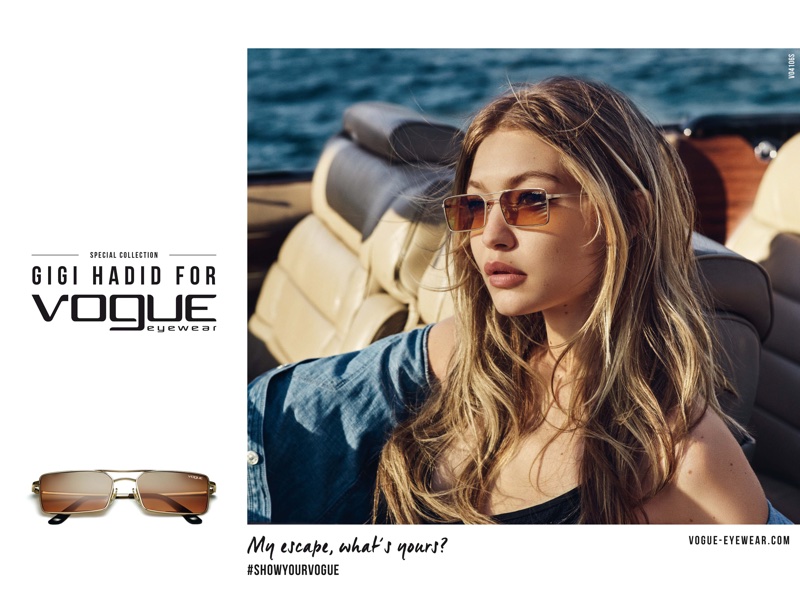 Gigi Hadid stars in Vogue Eyewear 2018 campaign
Back in February, we got a first look at the new Gigi Hadid and Vogue Eyewear collaboration for 2018. And now, the optical and sunglass brand showcases the second drop with this sun-soaked campaign. Gigi poses on location in Ibiza for the stunning shots captured by Luigi & Iango. The new styles include retro rectangular frames, cat eye silhouettes and oval shapes.
Related: Gigi Hadid Stuns in Black & White for Vogue Japan
CAMPAIGN: GIGI HADID FOR VOGUE EYEWEAR 2018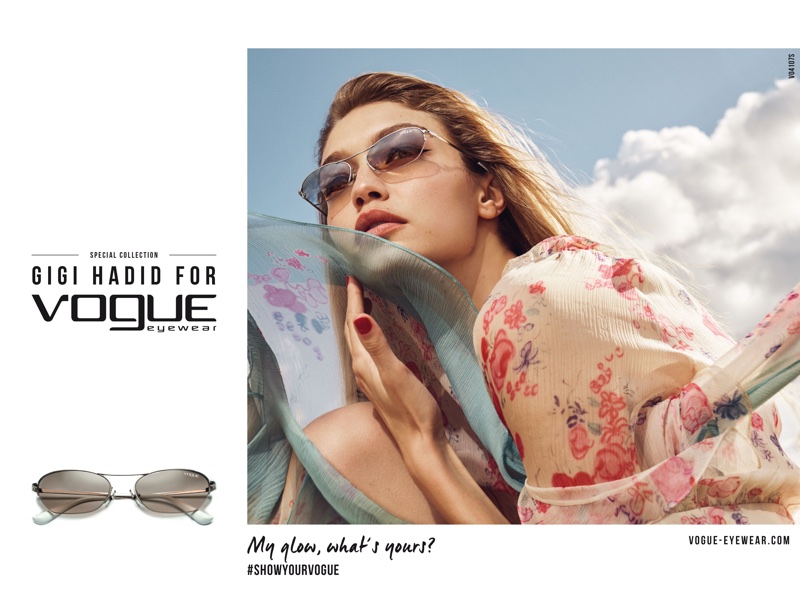 Supermodel Gigi Hadid poses in chic sunglasses for Vogue Eyewear 2018 collaboration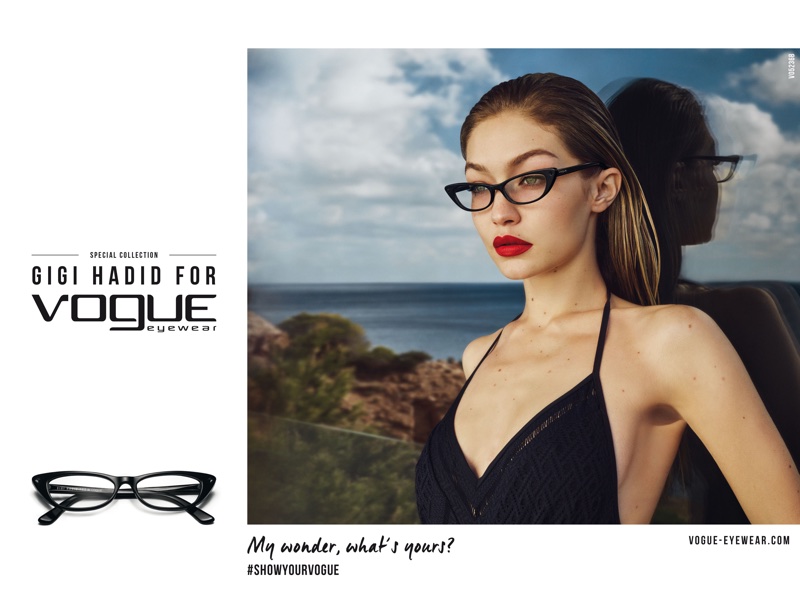 Gigi Hadid models cat-eye frame for 2018 Vogue Eyewear campaign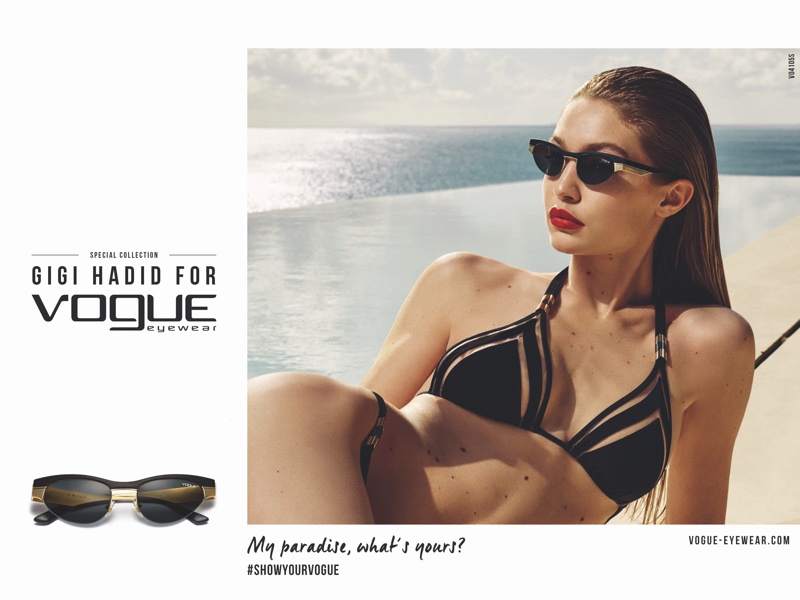 Wearing a bikini, Gigi Hadid fronts Vogue Eyewear 2018 campaign
comnum(0) tbcount(0) tbcount(108)
Categories:
Other Brands
Gifting is an art that many people may not know how to pull off. Finding that perfect gift means that you have to consider the preferences of the recipient, the quality of the gift and of course, your budget. When you want to surprise someone, you aim for something unique. A personalized star map might be the most original way to preserve the night sky tonight or whenever something memorable happens. Is one out-of-the-box idea to try the next time you want to give someone a present. Customised star maps have become popular ways of presenting memorable gifts that hold a great significance to the recipient.
HOW IT IS MADE
The alignment of the stars is different at every moment of the day. Some of the patterns are repetitive, but they don't occur on the same day or time. It is possible to predict the position of the stars at a particular day, hour and minute using algorithms. Companies that create personalised star maps use these formulas combined with astrological data collected over the years to derive patterns that were in the sky at specific times. Therefore, a client gives the exact date, time and location then the mapmaker finds the corresponding star alignment. The map is a projection of the sky as it was at that certain moment from a particular place. Customers have the choice of downloading the map and printing it themselves. Alternatively, one can wait for the print to be delivered. It takes several minutes to identify the sky map, personalise it with a message then preview it and order for printing.
WHY IT WORKS AS A GIFT
The appeal of a personalised star map as a present is that it offers an opportunity to record an important memory in the form of celestial beings. For example, you can get a map of the moment your parents met to give them as a Christmas present. You can have a star map of the first date or first kiss with your spouse or significant other. A mother can get a sky map of the day she gave birth to her child. The specificity of the map gives it a personal touch that is essential in all gifts.
A star map provides a large canvas to include a special message to the recipient. The option of downloading the map yourself and printing it is a time saver. If you don't have time to wait for the delivery of the printed versions, this alternative offers great convenience. Additionally, you have the freedom to choose how to frame the map. With all the choices for customised frames out there, you can add more personality to such a gift.
Besides the projection of a specific event, you can get a star map with the official constellations like Orion, Cassiopeia and Leo. The existing constellation may hold special meaning to the recipient of the gift, or maybe you want a beautiful print to hang on the wall.
WHAT TO LOOK FOR
What makes one star map better than the rest? When shopping for a customised sky map, you have to know what to look for. Accuracy is critical when it comes to maps. The processes and formulas that a map maker employs to create a star map will dictate the accuracy of the projections. Astrology is a science, so you have to trust that the map is a close enough reflection of the real thing.
Quality is another aspect you should prioritise, especially if the manufacturer prints your star map. The image resolution and quality of the paper will determine how well the map turns out. Find out what specs a mapmaker uses for its sky maps before ordering yours. For the paper, ask about the thickness because it determines the durability. The ink should be superior standard as well to last the lifetime of the print.
A sky map consists of the cardinal points and the alignment of the stars at a certain day and time as seen from a particular location. These aspects make star maps some of the most personalised gifts you can get. Pick a special moment and order a print of the stars.
comnum(0) tbcount(0) tbcount(109)
Categories:
Other Brands
Box pochette, diagramme quilting and now buckle-studded strap, it really never gets boring at Prada. And today, they have a wide variation of different handbag styles, more than we can collect. Still, we hope they will bring back the classic Saffiano Lux Tote one day, the bag that we love so dearly. But anyways, meet the new Prada Elektra Bag.
The Design
Prada is challenging all fields of fashion, but aren't they trying to do a bit too much? The pyramid studs on the Elektra Bag do remind me of the Valentino, especially the red colored handbag.
The Elektra Bag is made with a mix of calf and saffiano leather. Both leathers are durable, especially the saffiano, which is unbreakable. The studs have been embellished in different parts; first on the center buckle strap, but also on the handles. The front features a flap with push-lock clasp and you can sling it on the shoulder as it comes with a removable leather strap.
It's a chic bag with tremendous space in the interior. And it can function as a great everyday bag, blending with casual clothing.
The Interior
So how does the inside of this bag looks like? There are two compartments and one zipped pocket. Both are big enough to help you transport all your basic needs and there is even space for more.
The Prices And Sizes
Measuring 4.2' x 7.2' x 10.2' (D x H x W) inches, priced at $2840 USD, €2200 EUR, £1990 GBP, ¥346680 JPY.
More Images And Colors
comnum(0) tbcount(0) tbcount(265)
Categories:
Other Brands
Isabeli Fontana looks ready for her closeup on the March 2018 cover of ELLE Italy. Captured by Gilles Bensimon, the Brazilian beauty wears a sparkling top with her hair in tousled waves. For the accompanying spread, Isabeli embraces glamorous styles perfect for the spring season. Stylist Alberto Zanoletti dresses the brunette in a mix of denim, sequined tops and whimsical prints.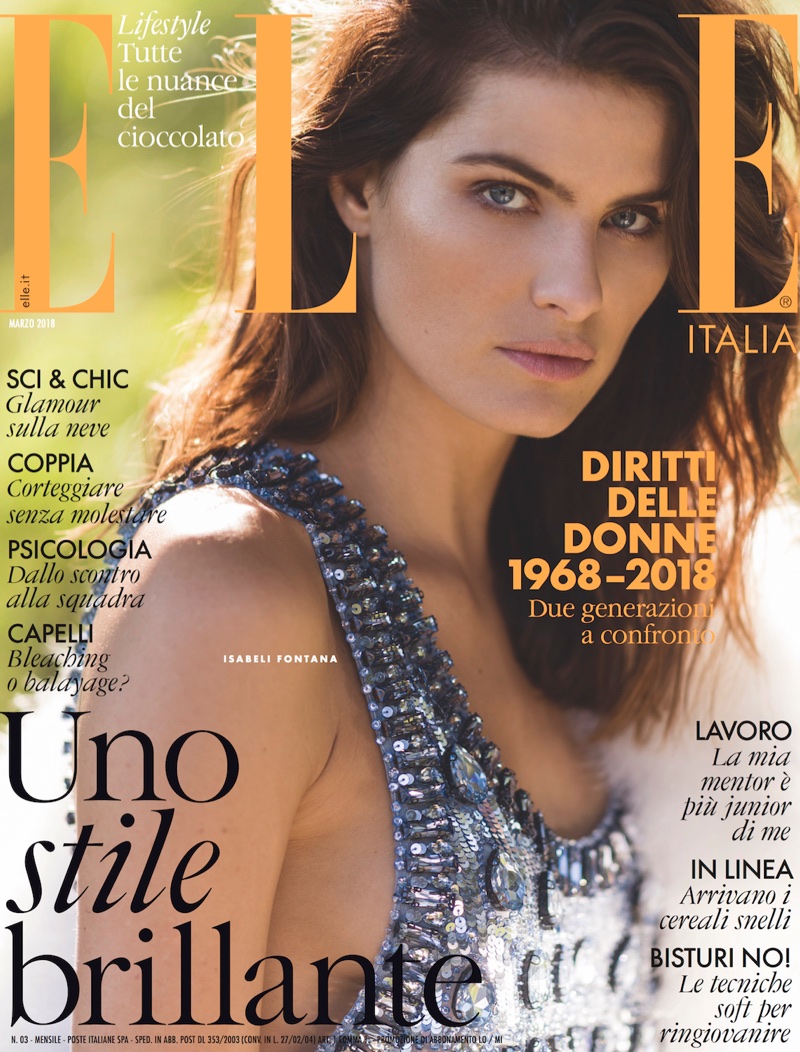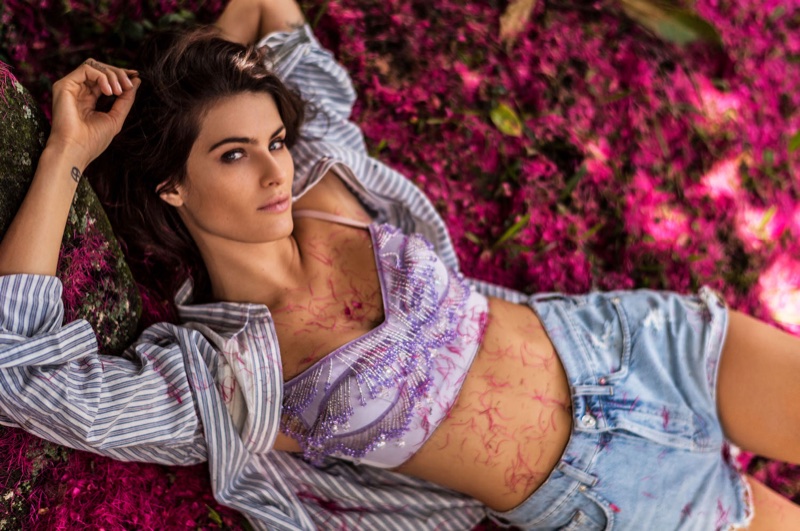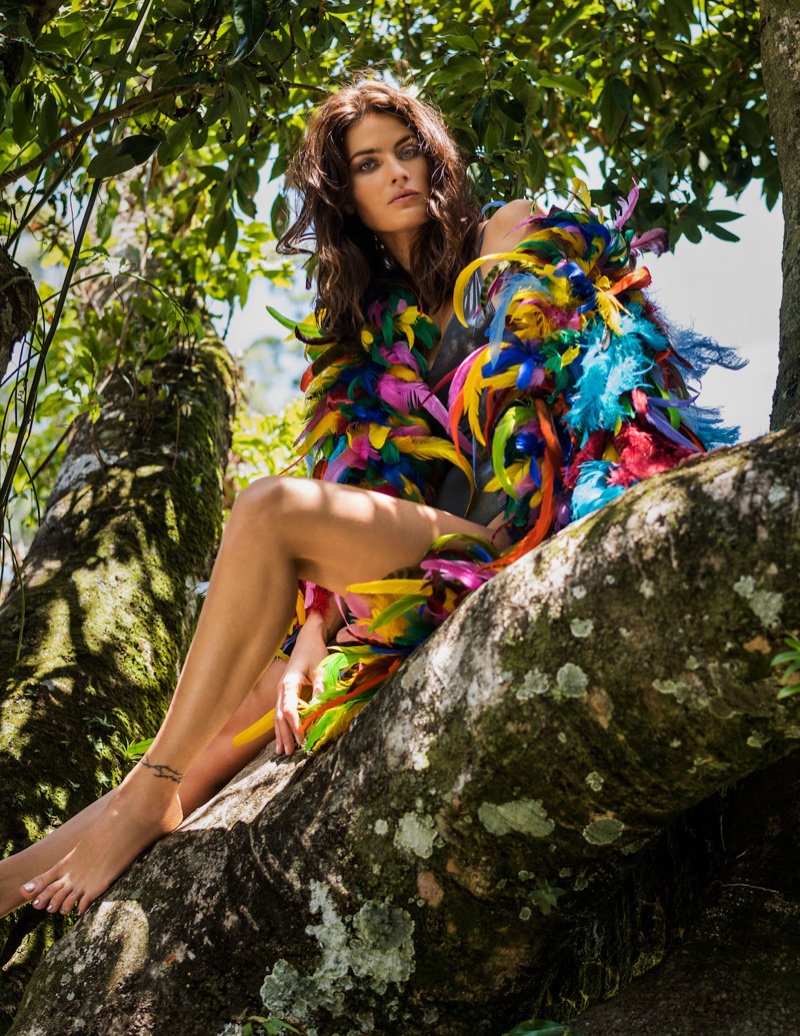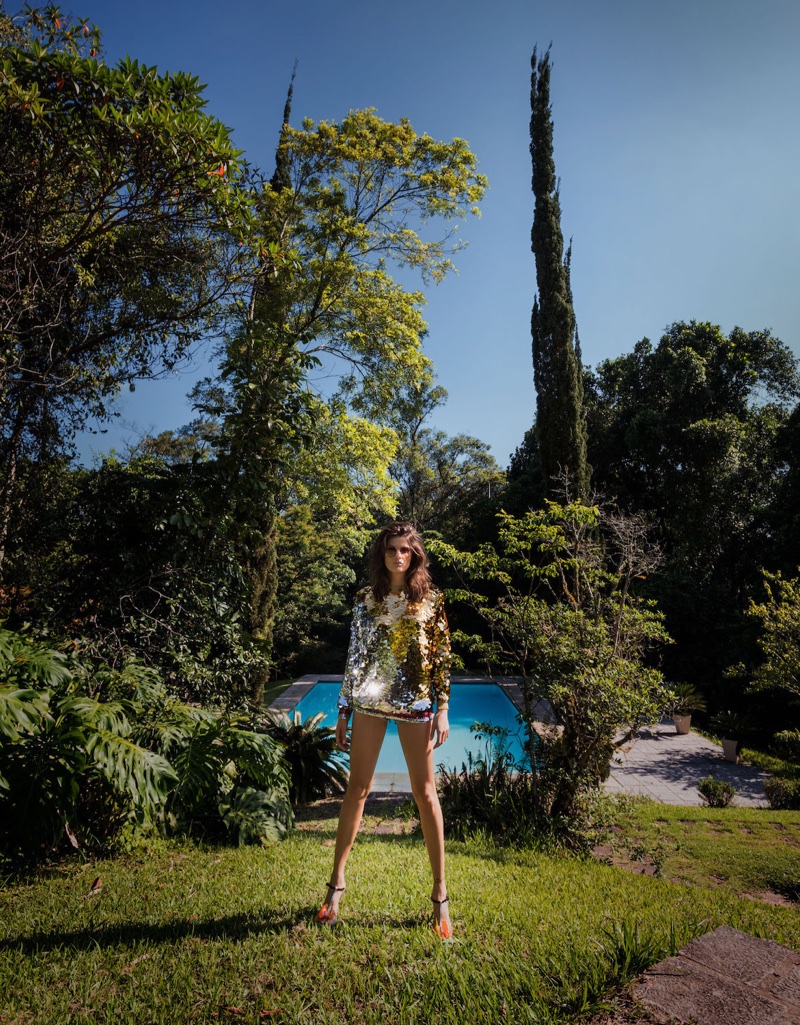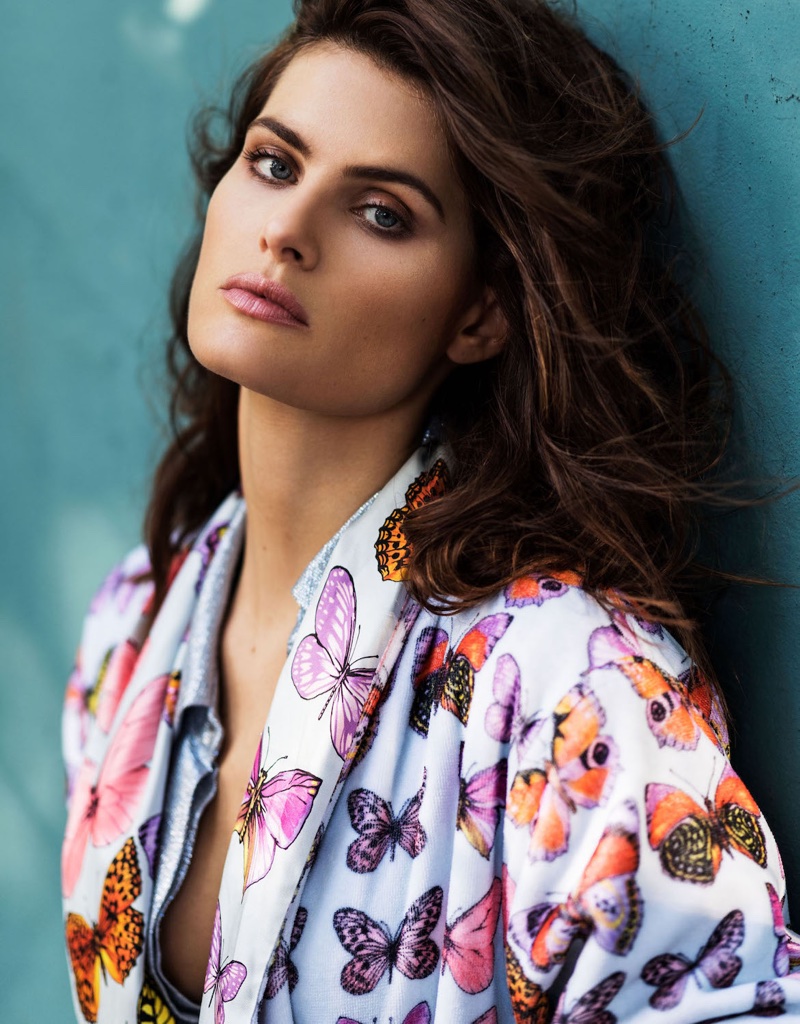 comnum(0) tbcount(0) tbcount(261)
Categories:
Other Brands
Photo: Fashionartinstitute / Wikimedia
The appreciation of Australian fashion apparel is universal. From the runway looks to the high street and retailers across the globe, the Australian fashion industry is coining it internationally and putting the country on the global style map. The industry nets $12 billion for the Australian economy every year. But the likes of David Jones, Willow, Bec & Bridge and Dion Lee did not get there with sartorial savvy and sketch pads alone. Being a breakthrough designer is as much about understanding textiles as it is about the appreciation of sharpening vital business acumen.
UNDERSTAND THE BUSINESS BASICS
Business acumen includes understanding the tax implications of various business models; namely, CC, PTY, partnership or trust and importing and selling any products across the border, keeping a spreadsheet of wardrobe stock and being on top of cost control at all times. Invariably, designers usually use closed corporations or buy shelf companies if they're operating in a jurisdiction where they can't register new CCs, and incorporate as a PTY (Ltd) later.
CCs are popular as they don't have burdensome auditing or financial statement obligations. But, in order to be taken seriously or when needing to issue shares to raise share capital, a private company is preferable. Most investors want to know what an entity's market capitalisation is before investing or the number of shares yet to be issued and the projected revenue that can be raised through this.
One practical way for young designers who typically shun numbers to undo financial aversion is to expose themselves to share acquisition and trading. Online platforms such as those offered by IG.com bring visibility to the market while an IG demo account provides online trading practice and a sense of how the markets and other elements (like CFDs) function.
Photo: Pxhere
UNDERSTAND THE FUNDAMENTALS OF HOW WELL-OILED (SEWING) MACHINES WORK
Speak to any established designer and they will most likely attest to the fact that it was, initially, all about staying afloat. Young designers need to have a firm grasp on the concept of retailer distribution models, and how much of the product price for a garment they'll receive each time a sale is made in Woolworths, for example. It's also valuable to know when a big retailer like Woolworths reconciles their books and pays over profit to the designer.
Some retailers work on profit per garment; others buy collections outright. Savvy designers need to understand who their market is and what the buying implications are during the conceptualising stage of a range, not afterwards. It is during this phase that input costs such as labour, fabric versatility and textile durability become critical. These affect pricing and long-term saleability and profit.
Some questions every designer has to contemplate include whether asking for cash on delivery versus delivery against payment is pertinent and how the business would be insured against risks such as defaulting creditors. Defaulting creditors are not necessarily solely big companies. They could be private clients who need urgent, priority dressing but possibly pay late, incurring design houses penalties along the way. This is where mentors become invaluable.
New designers often dream of interning at a well-loved label such as Romance was Born. This is when they should be asking those mentors to unpack their actual operational business models while taking their raw skill to new levels.
There's definitely a place in the Australian economy for design entrepreneurship. How well the ship is steered will depend as much on the financial acquisition and management skill of the entrepreneur as anything else.
Categories

New Posts

Hot Posts